Tinned mackerel tacos
Canned mackerel makes the best fish taco
Mackerel tacos are a delicious and flavorful twist on the classic fish taco. Made with flaky and tender canned mackerel, these tacos are perfect for those who enjoy a bold, rich flavor in their food. The mackerel has a good firm texture. In a can, it has less fishy flavor than if you were to buy fillets at the supermarket. Also, there are either no bones or bones that are edible from the processing. Topped with tangy sauces, fresh vegetables, and a sprinkle of lime, mackerel tacos are a delicious and filling meal that are sure to impress. Whether you're a fan of Mexican cuisine or simply love the taste of fish, mackerel tacos are a must-try dish that you won't soon forget.
This dish can include many vegetables in the topping. Aside from the onion pepper relish I present here, you can add corn, shredded cabbage or even zucchini noodles. I prefer my tacos to be large so I selected 6" tortillas. This was able to fit the longer fillet I used here. You can have smaller, corn tortillas if you prefer. Make sure to heat your tortillas so they become pliable. On top, I enjoy my tacos with salsa and lime. There are many options including a crema sauce or spicy chipotle for an extra kick. Don't forget cilantro, if you enjoy eating this herb.
When eating, prepare for a mess. It's part of the fun of eating. Keep plenty of napkins on hand and dig in. With every bite, think of the beach and warm sunny days.
In a skillet, saute the onions and pepper until soft. Add a dash of salt.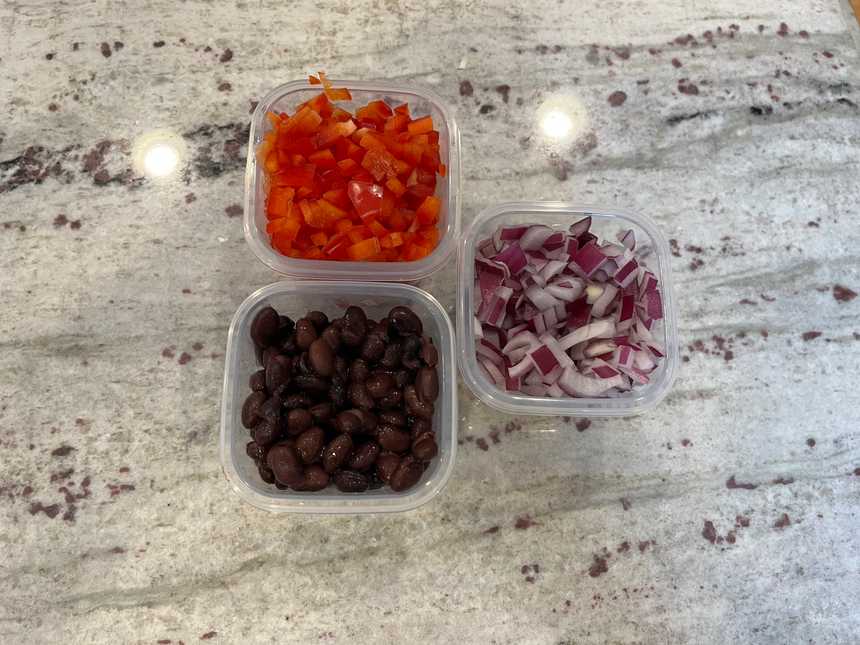 Add black beans and heat until warm.
Place relish in a bowl and warm tortillas on the skillet.
To assemble, lay slices of avocado on the tortilla. Spoon relish on top of avocado. Lay fillets of mackerel and top with salsa. Squeeze lime to taste.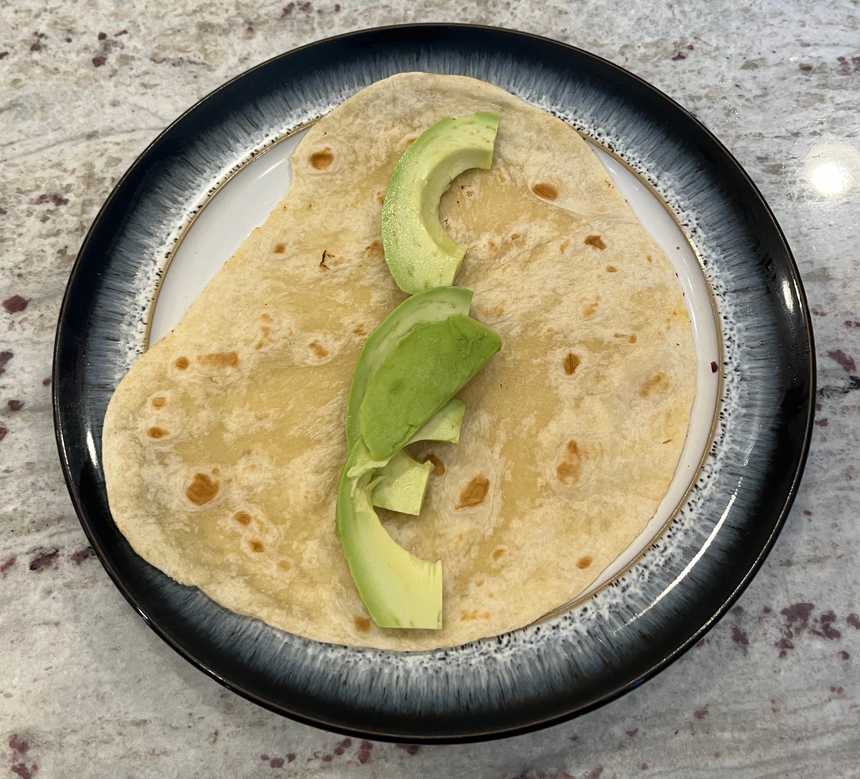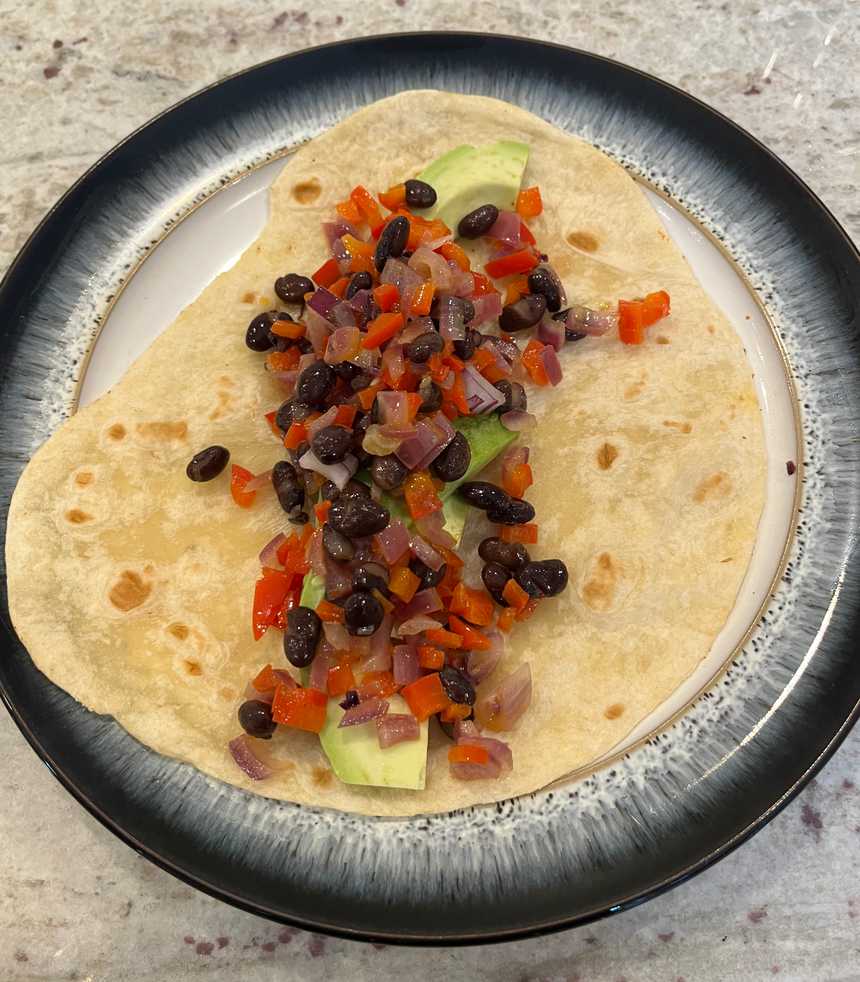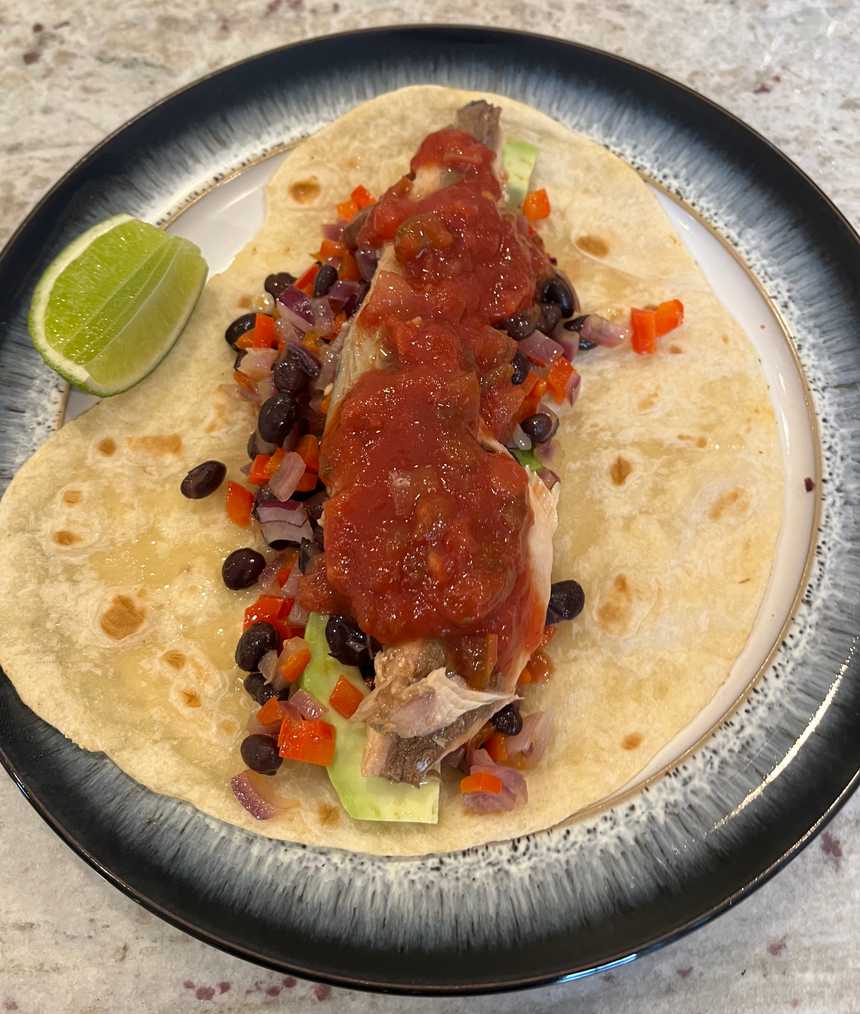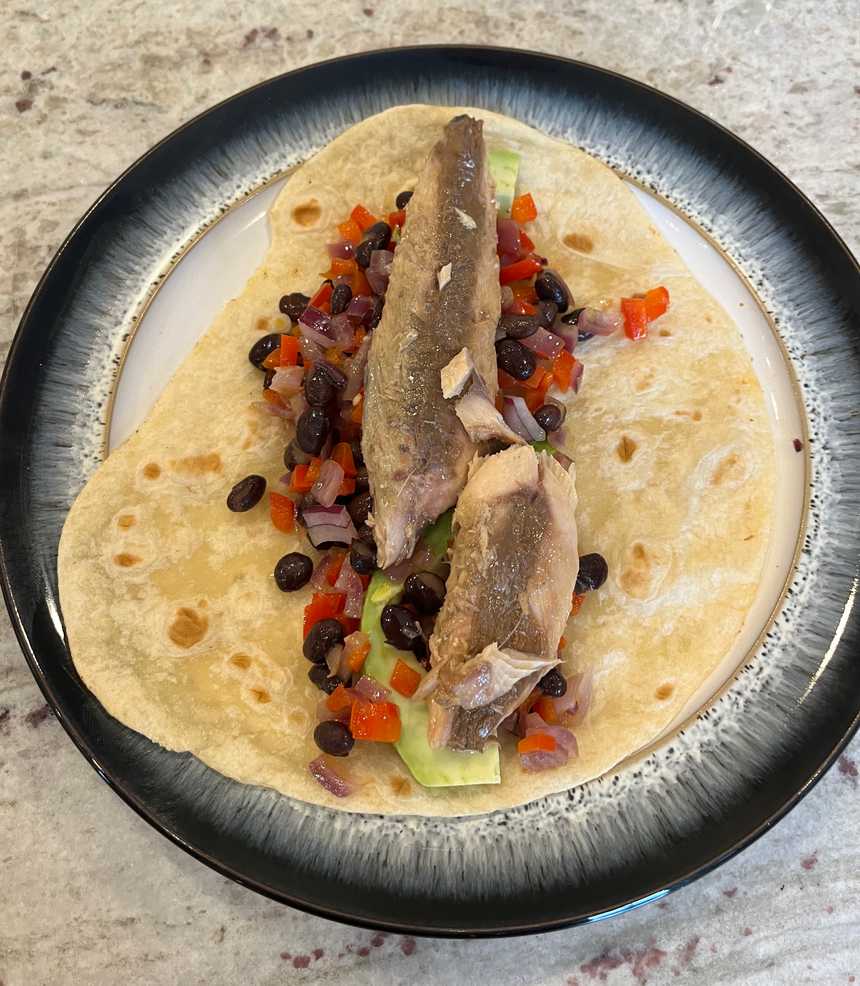 Makes 2 large tacos